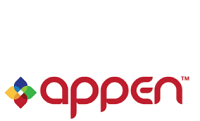 An ad in Internet Retailer builds this technology company's brand and generates leads
Appen approached AgencyAxis to create an ad that would run in Internet Retailer magazine touting how Appen could improve sales for major ecommerce retailers by making on-site ecommerce searches more relevant. AgencyAxis' approach was to showcase the pain the retailer's customers would feel without the Appen solution, quickly illustrating the confusion and lost sales from these valuable customers.
Three concepts were presented. The chosen concept used the headline "I searched your site for jogging pants and this is what I got?" paired with a compelling visual that showed the search result of a trendy young adult in jeggings in contrast to a confused, more mature customer who clearly did not find what he intended from the search.
A call-to-action to "Uncover the top five search engine issues that could be hurting your e-commerce sales" by downloading a whitepaper was included in the ad at AgencyAxis' recommendation to generate leads.