Responsive Web Design & Development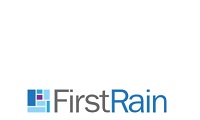 A custom website gives a Silicon Valley company a modern, professional look on the desktop or mobile
FirstRain provides global enterprises with highly-personalized, intuitive research tools for sales and marketing teams. Their proprietary technology delivers big data insights on a client's customers, competitors and marketplace from a fusion of internal databases and the web including social media. After landing a number of blue-chip clients through intensive face-to-face selling, FirstRain needed a new website that would expand their brand and quickly communicate their value message to a wider universe of prospects.
AgencyAxis created a navigation that allowed the different functions in an organization to quickly understand how personal analytics could improve their decision making.
Solution categories in the drop down menu were broken out to show the research interfaces for sales and marketing teams. The architecture include the option of future build outs for other internal teams. Page design used heavy illustration and brief story-telling copy that concluded with strong calls-to-action and compelling offers that would generate leads.
All of the elements of a modern website were included: responsive design, a video background for the main promotional space on the homepage, fixed header, and more. The entire website was custom built by AgencyAxis in a CMS that allowed FirstRain to easily make updates and maintain the website themselves.
Website design at AgencyAxis is a thorough and rigorous process. It begins with interviews of the company's clients, prospects and internal stakeholders to determine the objectives and priorities of the site. Concurrent to the interviews, a content audit identifies existing assets. With the results of these two efforts, our web architects begin wireframes that define page structure, navigation and content. Once approved, the wireframes serve as the foundation for graphic design options. Shown above are two of several graphic design options created for FirstRain along with the final design used in the site.