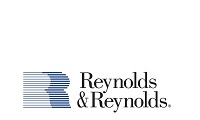 A new brand for a flagship product
Reynolds and Reynolds, the leader in retail automotive technology, needed an identity for their newly-minted dealership operating system—a major technological departure from their previous platform. Working with the team at AgencyAxis, a large-scale branding initiative was developed: The Reynolds Generations Series.
The launch was a multi-media effort including prominent advertising buys in online and offline channels along with website and print collateral exposure. Along with its industry-wide presence, the campaign garnered a number of creative awards as well.
"Reynolds and Reynolds has benefited from AgencyAxis' writing and design expertise, of course. But what really sets AgencyAxis apart is their business savvy. The firm works with us as a business partner, consistently proposing sound marketing communications concepts based on a keen knowledge of our solutions and markets. The ad campaign AgencyAxis developed for Reynolds perfectly captures the essence of Reynolds' leadership in customer relationship management for automotive retailing."